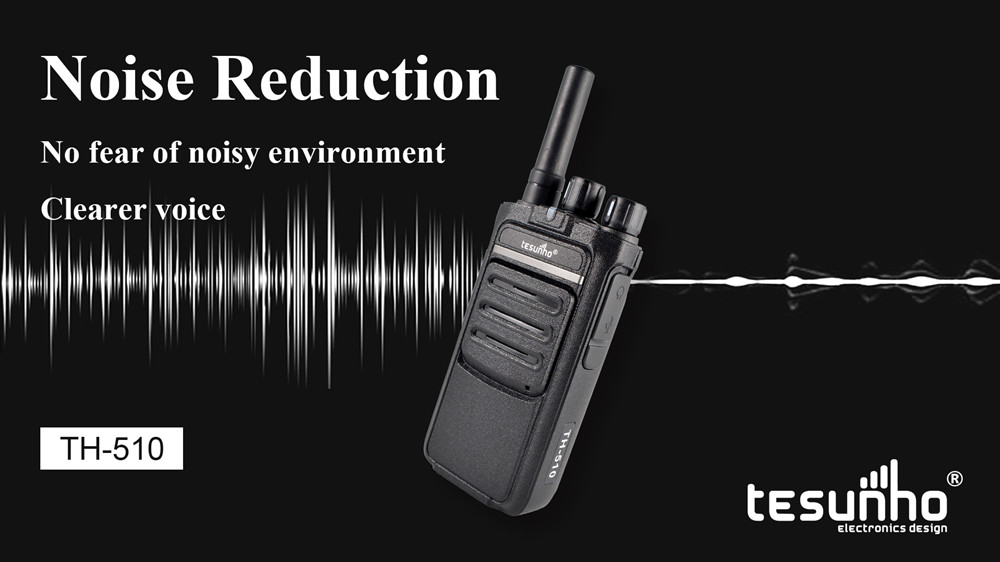 In noisy environments the walkie-talkies was required to have a noise reduction function, can filter background environmental noise and improve the clarity of the receiver's voice. The traditional noise reduction methods have various defects, and the specific noise reduction effect is also unsatisfactory. Now a better way to reduce noise is to use an independent noise reduction chip.
Tesunho TH-510 PoC radio has an AI noise reduction chip inside. The sound is priotity to collect and process by the AI chip. Through the AI algorithm, it uses a set of Deep Neural Networks (DNN) network models to recognize the characteristics of human voice to eliminate all noises and implement noise reduction function.
The AI noise reduction function allows users to enjoy clear call quality even in noisy environments. It is widely used at KTV, bars, restaurants, construction sites, public places, buses/subways/railway stations, and traffic jam situation, etc.